Premium Vinyl Siding Can Wrap Your Lansing, MI, Home with a Layer of Warmth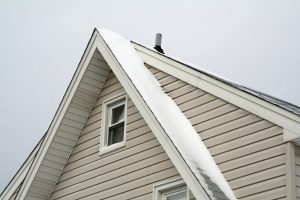 All-Weather Seal Co., Inc. has been helping Lansing-area residents improve the appearance and comfort of their homes for more than 30 years, and, during that time, we've met homeowners who questioned the need for house siding. Typically, it happens like this: Homeowners – let's call them Mr. and Mrs. Jones – notice several huge cracks in the vinyl siding near their garage and under a bedroom window, so they reach out to us. One of our highly trained and experienced team members visits their home, carefully inspects the damage, and says, "I would definitely recommend siding replacement."
The Joneses, who, by the looks of the rest of their lovely home, are house-proud Michiganders, hesitate with their response. After stepping away to consult in private, they tell our siding expert, "We think we'll forgo a siding replacement. What are the benefits, anyway?" That's when our expert, with the courtesy and professionalism for which All-Weather Seal professionals are well-known, says, "Actually, vinyl siding offers a host of benefits, especially if we install it. We offer siding from Preservation®, one of the top names in the industry." And then, our expert goes on to list the many benefits of partnering with us for vinyl siding. For instance:
We offer a variety of styles to suit your tastes and blend with your home's design, from Dutch lap to board and batten.
Our siding is durable and dent-resistant, and won't chip, flake, or blister like painted surfaces, so you can expect your home's exterior to look fabulous for years.
Our insulated siding creates a tight weather seal, blanketing your home in thermal comfort to help save you money on your monthly energy costs.
Expert Vinyl Siding Installation Services
Typically, homeowners like the Joneses opt for replacement siding and never regret it. We are known for flawless installations that include updating your soffit, fascia, and trim, and we cover all of our siding replacements with a lifetime labor warranty.
To learn more about our vinyl siding and to keep up with the Joneses in the best way possible, contact All-Weather Seal today.